About Us
What is Sound Strength & Conditioning?
Sound Strength and Conditioning is a local gym that provides expert training in a small group setting for all levels of athletes.
What can you expect at Sound Strength and Conditioning?
You can expect a safe, supportive, and results based environment for you to get after the best fitness of your life!
You need to show up to class ready to work hard, have fun, and stretch your physical boundaries beyond what you ever thought you could do or would do again.
We take care of the programming and planning your progression to your best fitness. We work in small group training classes during the week – this means that classes have a ratio of eight athletes to one coach.
Classes are small enough that you will get personal attention but big enough to harness the power and energy of an enthusiastic group.
On weekends, we hold larger workouts for our members. These workouts are team oriented and are a very spirited way to interact with the rest of our Sound Strength and Conditioning community.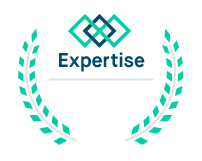 Best Gyms
in Seattle2016